CSR - Corontine: The fight against COVID-19
About Us
CSR - Corontine: The fight against COVID-19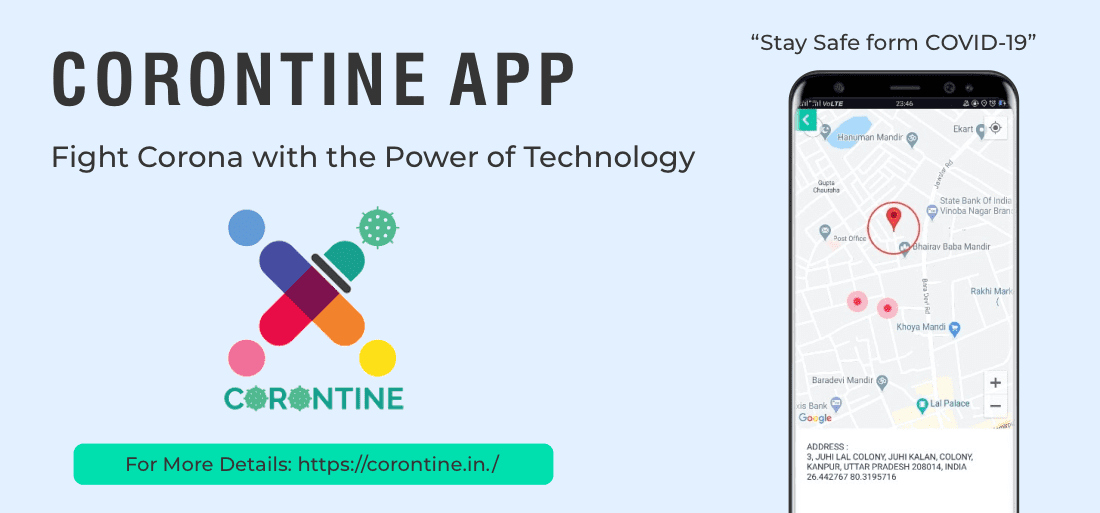 CSR - Corontine: The fight against COVID-19
StrategicERP and IIT Bombay joined forces to create this app to proactively save lives during this pandemic. This app will help in exercising social distancing in a more efficient manner. When IIT Bombay approached StrategicERP with the request to take this project from the RFQ to UAT stage in two days, StrategicERP accepted this request wholeheartedly. With a lot of dedication and hard work form Ashvin Gami, the Managing Director at StrategicERP and the rest of the team, this monumental task was accomplished with great success.
With the COVID-19 pandemic causing lockdowns all over the world, StrategicERP has pledged to do its part for the society and help in this fight against this pandemic. StrategicERP has always believed in giving back to the community, and considers it one of its highest responsibilities to reach out and help the community in its times of need. As such, StrategicERP teamed up with the IIT Bombay to create an app to track potentially infected people (henceforth referred to as asymptomatics) and warn uninfected people in case they come in close proximity to asymptomatics.
IIT Bombay joined hands with StrategicERP to create this app considering the fact that there are always people who do not take such pandemics seriously enough, and parade around putting other people in danger. In order to tackle this issue, we decided to create an app that could alert people in order to keep themselves safe.
How it works: The Corontine app is installed on the mobile phones of asymptomatic carriers (AC) by an authorized agency. The app sends the GPS coordinates of the mobiles periodically to a server under the supervision of the authorized agency. If a user leaves a specified quarantined zone marked by a geo-fence, it will be auto-detected and the concerned personnel will be notified about it. Future versions will add more functionalities such as notifications to normal people if they come in close proximity to any asymptomatics.
Download CORONTINE App
About the Project: This project was a joint effort by the StrategicERP and IIT Bombay It was developed on our Rapid Development Platform The StrategicERP team carried this project from RFQ to UAT phase within two days as requested by IIT Bombay We would like to thank the Government of India and IIT Bombay for this wonderful opportunity to serve our country during this time of Global Crisis.
About the Project:
This project was a joint effort by the StrategicERP and IIT Bombay
It was developed on our Rapid Development Platform
The StrategicERP team carried this project from RFQ to UAT phase within two days as requested by IIT Bombay
Teams Involved:
Ashvin Gami - Managing Director, StrategicERP
Ganesh - Professor, IIT Bombay
Manjesh Hanawal - Professor, IIT Bombay
Mukesh Kulals - CTO, StrategicERP
Back to Press Release