Enable Better Governance Over Your Real Estate Projects And Boost Productivity
Real Estate Basic : An Efficient ERP Solution For Real Estate SME's
Real Estate Basic is a software designed by ITAAKASH specifically for Real Estate industry SMEs. This is a web and mobile-based end-to-end ERP solution created to meet the needs of Real Estate SME's. It is built centred on the industry's needs with respect to Enterprise Resource Planning. It enables organizations to move to a more efficient and agile framework, and boost sales by leveraging technology.
While Real Estate Basic is developed for SME's, it is a comprehensive solution that covers complete business governance. It covers all functions ranging from presales to reporting and analysis. Businesses stand to benefit a great deal from the presales and sales modules that will enhance processes and deliver better efficiency.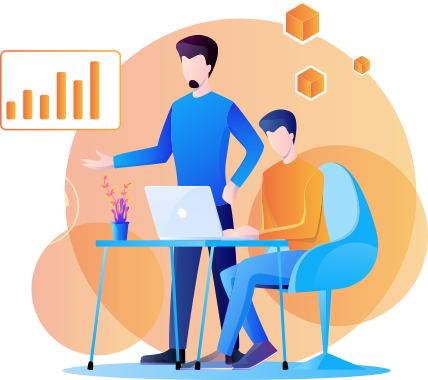 The holistic CRM system in our solution with auto lead capturing, lead management with a user-friendly dashboard, digital media integration, and more will facilitate better customer relations. With the marketing automation capabilities of 'CRM for Real Estate' - a sub-product of this solution, you are sure to achieve better lead conversion. We also have a CRM solution designed specifically for B2B needs called 'B2B CRM'.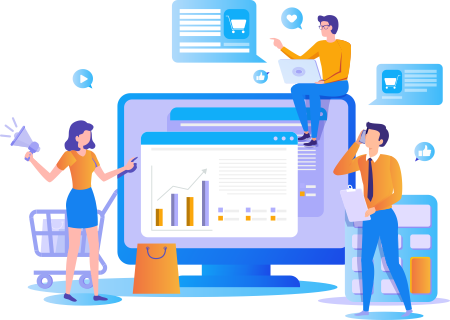 This Real Estate ERP software is purposed to streamline Real Estate Project processes. It tackles hurdles in project planning, budgeting, and execution. Better cost management and execution capabilities from our solution will ensure better efficiency.

Real Estate Basic facilitates better productivity and profitability with comprehensive and technologically forward ERP solutions.
---
Developed by Bombay IITians
Our software is built on a Proprietary Framework. It is developed by Bombay IITians to understand and cater
specifically to the needs of Real Estate CRM needs.
Inbuilt Artificial Intelligence (Machine Learning)
Voice Command Interface


Digital Media Integration


Biometrics (Push Data Technology)


---
Imperative business functions covered under our modules
Each module covers a wide array of crucial business functions.
Below is an account of a few significant functions covered under each module
ERP Admin
Supervision and direction of all administrative functions of the organisation.
Creation of Master Setup for the organisation
Creation and management of users and password
Defining statutory Setup for the organisation
Pre Sales
All activities building up to and preparing for the pitch and sale of the product.
Helps define Project & Subproject details such as total sale area, basic rate, floor rise rate & payment schedule
Maintenance of records of enquiry received through telecalling and other sources
Generation of reports of enquiry follow up, source wise enquiry, performance report etc.
Sales
All functions that directly or indirectly support sales.
Management of all Sales activities such as customer record creation, unit allocation, collection of receipts, and car parking allocation
Management of all post-sale activities such as sales follow up, cancellation of unit, transfer of unit, and refund
Generation of reports such as Installment letter, Demand letter, Reminder letter, Member finance info & Project finance info
ACCOUNT RECEIVED
Ensuring the discharge of necessary tasks after a sale is done as well as a pleasant experience for the customer after the point of sale.
Getting the details of Sales Order.
Generating Delivery challan of the goods as per the sales order
Generating invoices for the goods sold to the customer
Tracking the payments received and the payment that is due to be received.
Account Payable
Generation of all necessary reports.
Manages all office and petty cash expenses on a regular basis.
It creates general work orders and purchase orders for localized purchases.
Manages all Requisitions, Purchase Orders, Goods Receiving, Goods Issuing and Bills etc.
Management of all Service Order (W.O.), Service Reception against Service Order and Bills etc. can be don
Generates reports such as Stock Report, Purchase Register and Service Register etc.
Finance
Management of Finance operations and functions.
Management of day to day financial activity
Management of Chart of Accounts (COA), General Ledger (GL), Accounts Payable (AP) and Accounts Receivable (AR)
Generation of reports such as Ledgers, Bank Reconciliation, Trial Balance, P&L statement and Balance Sheet
Statutory
Generation of all necessary reports.
Creation, organisation and assignment of tasks for optimised productivity
Notifications on task assignments
One-click monitoring of tasks
Mobile App
Always stay connected to your business, whenever and wherever.
RPop-up reminders for efficient task management
Business Performance Monitoring with Business Analytics
Single click enabled clearance for pending task
To-Do Task Management
Efficient operations with capable task management functionalities.
Creation, organisation and assignment of tasks for optimised productivity
Notifications on task assignments
One-click monitoring of tasks
---
REAL ESTATE (BASIC) IMPLEMENTATION ROADMAP
Marketing and Sales Automation
Automating Marketing and Sales functions does not only save valuable time and effort, but it also increases effectiveness and efficiency. Automating Marketing and Sales functions also improves targetted marketing with better use of customer information, improves following up, decreases human error, and offers better productivity as a result.
Customer Satisfaction
A good ERP solution gives better insight into customer behaviour and helps understand how to better serve them. It also enables better customer service with a robust system for handling customer challenges, ensuring that customers have a pleasant experience.
Statutory Compliance
Statutory Compliance is one of the most crucial aspects of a Real Estate business. Our solution is designed to take care of these needs with ease. Our solution has functionalities for handling GST, RERA and other such statutory compliance built into the system, making things easier for you.
Personalised Service
A good ERP solution helps you understand your customer better by analysing consumer data and information. When you have a better understanding of your customer, you will be able to serve them better with services that are aimed exactly at particular/individual customers.
---
Our

Satisfied

Happy

Customers
600+ customers across 15 Sales & Support Centers