Manufacturing ERP
The manufacturing process requires quick decision-making ability on the basis of a real-time situation. Quick decision-making ability is only possible when you have a broad overview of what is really going on in your manufacturing process. Gaining control over the overall manufacturing process becomes very tough with the dependence on traditional technology, an individual, or team. But getting the status of operational and business functionalities in real time can help the manufacturing manager to evaluate the whole process and take the right decision as per the significance of the situation.
StrategicERP has launched Manufacturing ERP Software V 19.2 that gives bird's eye view to the manufacturer over his complete manufacturing process. Manufacturing ERP System helps to enhance efficiency, decrease costs, increase sales and profitability but most importantly, enable the organization to make accurate, informed and strategic decisions. Manufacturing ERP Software can improve collaboration among employees which in turn can lead to the on-time completion of the production. The on-time completion of the production helps to maintain customer commitments.
Advantages of Manufacturing ERP Software
Streamline your business activities and process.
Helps to monitor project schedule with bar chart.
Faster sales with system generated proposal.
Monitor cost on material, labour and equipments.
Integrated financial management will all modules.
Integrated e-File management will all modules.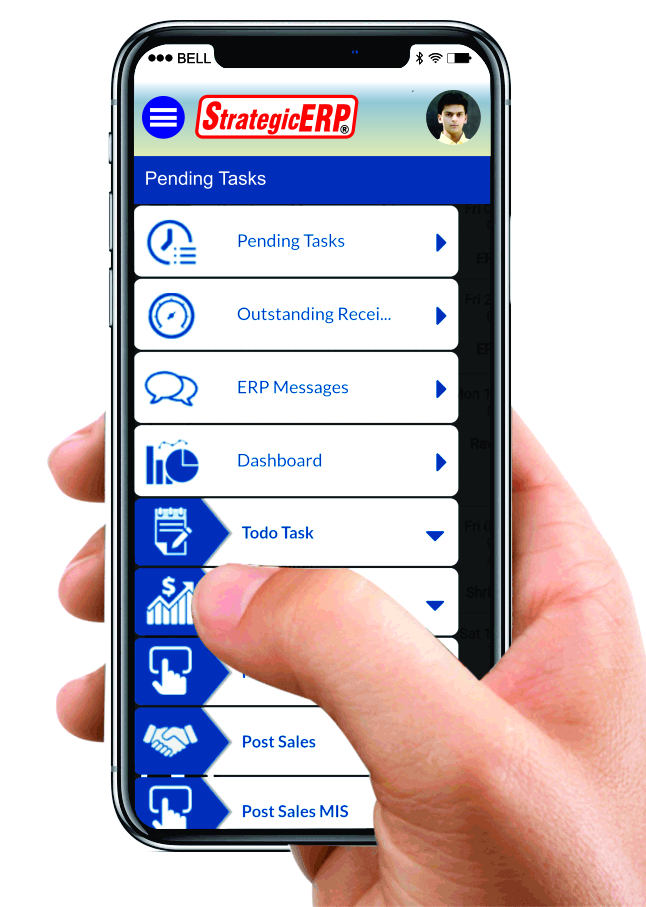 Download Brochure / PPT
Enquiry Form