DESIGNED FOR REAL ESTATE BUILDERS, DEVELOPERS, AGENTS & BROKERS
Having served more than 600 clients with solutions that have successfully helped many businesses to boost productivity and maximise profits, we now introduce a solution crafted specially for small and medium enterprises (SMEs) in the real estate sector.

The CRM product for SMEs in the real estate sector is a SaaS product to enable a cost-effective solution to address the fundamental business need of greater and faster lead conversion. The low investment and absence of any maintenance cost is ideal for SMEs with very low TCO (Total Cost of Ownership). If you are a real estate builder, developer, agent or broker, our SaaS-based CRM for real estate SMEs is an ideal choice for you.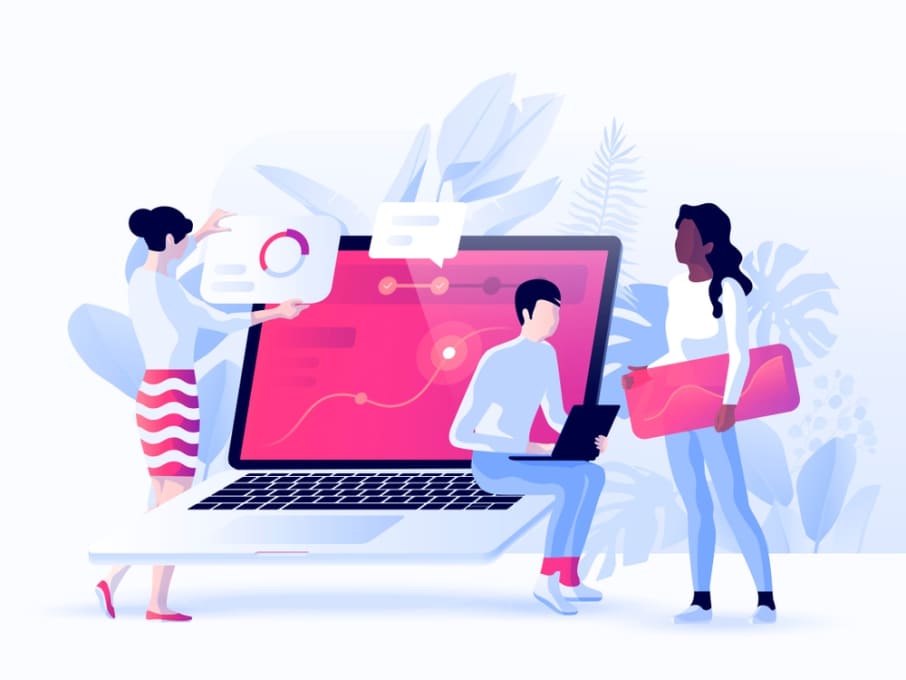 The needs and challenges of SMEs are extremely different from those of bigger organisations. Understanding this, and appreciating their needs, our Real Estate CRM software for SMEs is developed for such users, to adress their unique requirements.

This Real Estate SaaS product is made for SMEs who are looking for a cost-effective solution that can meet all their fundamental business needs. As such, our SaaS for Real Estate SMEs is the ideal product you are looking for!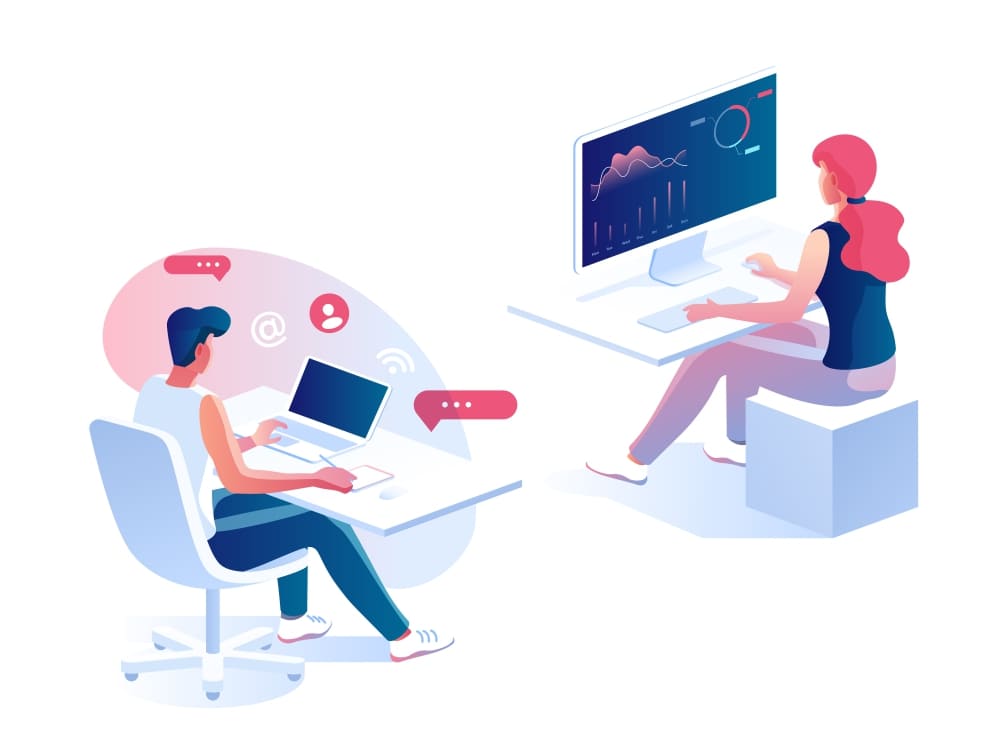 If you are looking for more than 30% lead conversion, the SME RE CRM is an ideal choice for you!
Why Choose StrategicERP?
At StrategicERP, based on our experience of over 15 years, we understand the needs of SMEs thoroughly. Our industry & domain experts possess a deep understanding of the unique needs and challenges of SMEs in the real estate sector. This enables us to develop solutions that address their most pressing challenges and needs. Our team understands the fact that in today's rapidly evolving business environment, problems and needs multiply and evolve on a continuous basis. Accordingly, our team of innovators continues adding new and improved functionalities and features aligned with the ever-increasing and ever-changing needs of the industry. If you are looking for a technology partner that has its finger on the pulse of the unique needs of your sector, StrategicERP is your most logical choice.
Lead Nurturing
Treats your precious leads with the care and attention they deserve and successfully nurtures them into profitable sales opportunities.
Sales Automation
Automates most daily and repetitive tasks, freeing up your sales team to focus on activities that require more skill, attention, and care. Automation also reduces human error, saves time, and ensures your sales team never misses follow-ups.
SaaS
No installation or update cost, scalable solution, greater flexibility, no expensive hardware investment risks. Great TCO (Total Cost of Ownership). Great ROI on your investment.
At StrategicERP
We empower you with the technology to thrive in today's and tomorrow's hypercompetitive markets.
Vertical
1
We Convert Technophobes To Tech-friendly Users
Our products have established a track record of successfully converting technophobes to tech-friendly users with extremely user-friendly interfaces and short learning curves.
2
We Value Relationships
We believe in valuing business relationships beyond a mere transaction. We strive to maintain solid relationships that nurture long term mutual success.
3
We Provide Top-Notch Service
Apart from ensuring a smooth and fruitful implementation, we also constantly stay connected with our clients to ensure an ideal experience.
Technology we use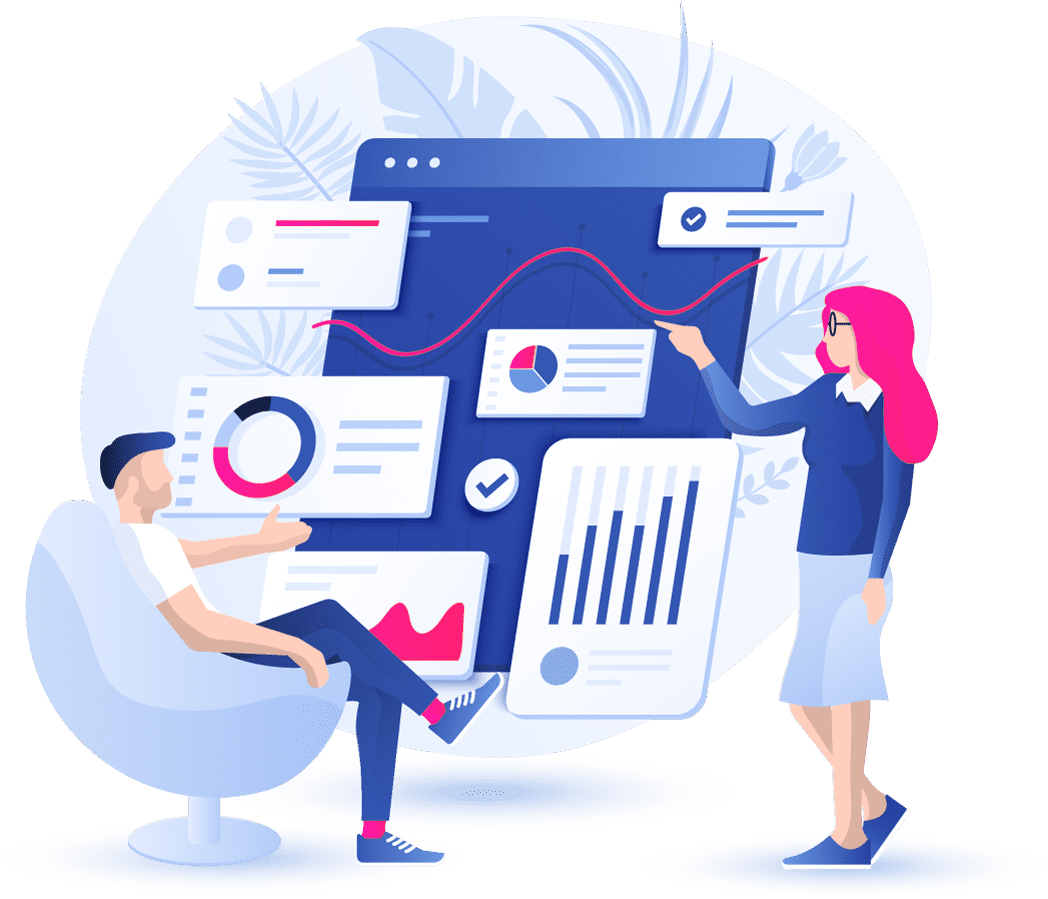 Best In Class Solution
Starting from only Rs. 1,499/-, Real Estate CRM for SMEs has a modular structure with a comprehensive range of features that you can add as per your requirements.
Complete Media Integration
Integrate all of your digital media functions with the system for smoother collaboration and better efficiency.
Customer App
A customer app that will lead your customers to self-sufficiency and also ensure an outstanding customer experience in dealing with your organization.
E-File management
Save precious storage space, money, time, and labour by moving all your paperwork to a digital ecosystem with our E-File Management module.
AI & ML powered Chatbot
Improved customer experience, increased customer engagement, better lead generation, and cost-effective customer engagement.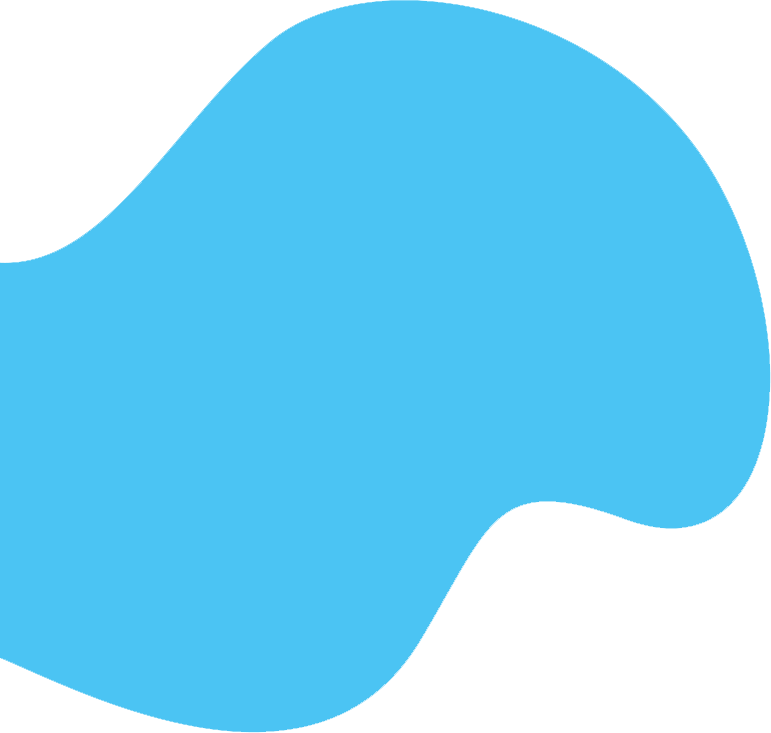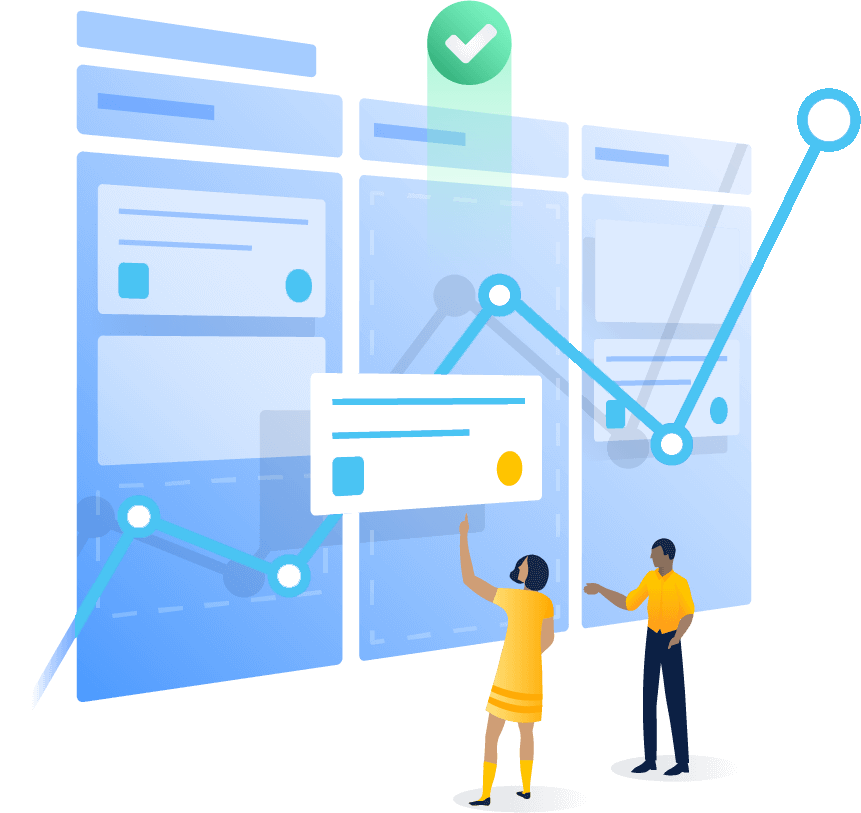 Get started with just three simple steps!

Registration with OTP
Fill out the enquiry form and register your organisation on the website easily with the OTP provided by us.
Quotation and Purchase Order
We will send a detailed quotation followed by a purchase order to your registered email ID.

Easy Payment and Project Initiation
Complete your payment via the simplified payment gateway, secure your receipt voucher, and our support team will initiate the onboarding for you!
Our Features
Our customer-oriented design and development offers customisation and advanced features that will give you exactly what you need from the solution.
One-window solution
A centralised system that allows you to stay connected with your entire business ecosystem on a single screen.
Staying on top of all functions of your business has never been easier.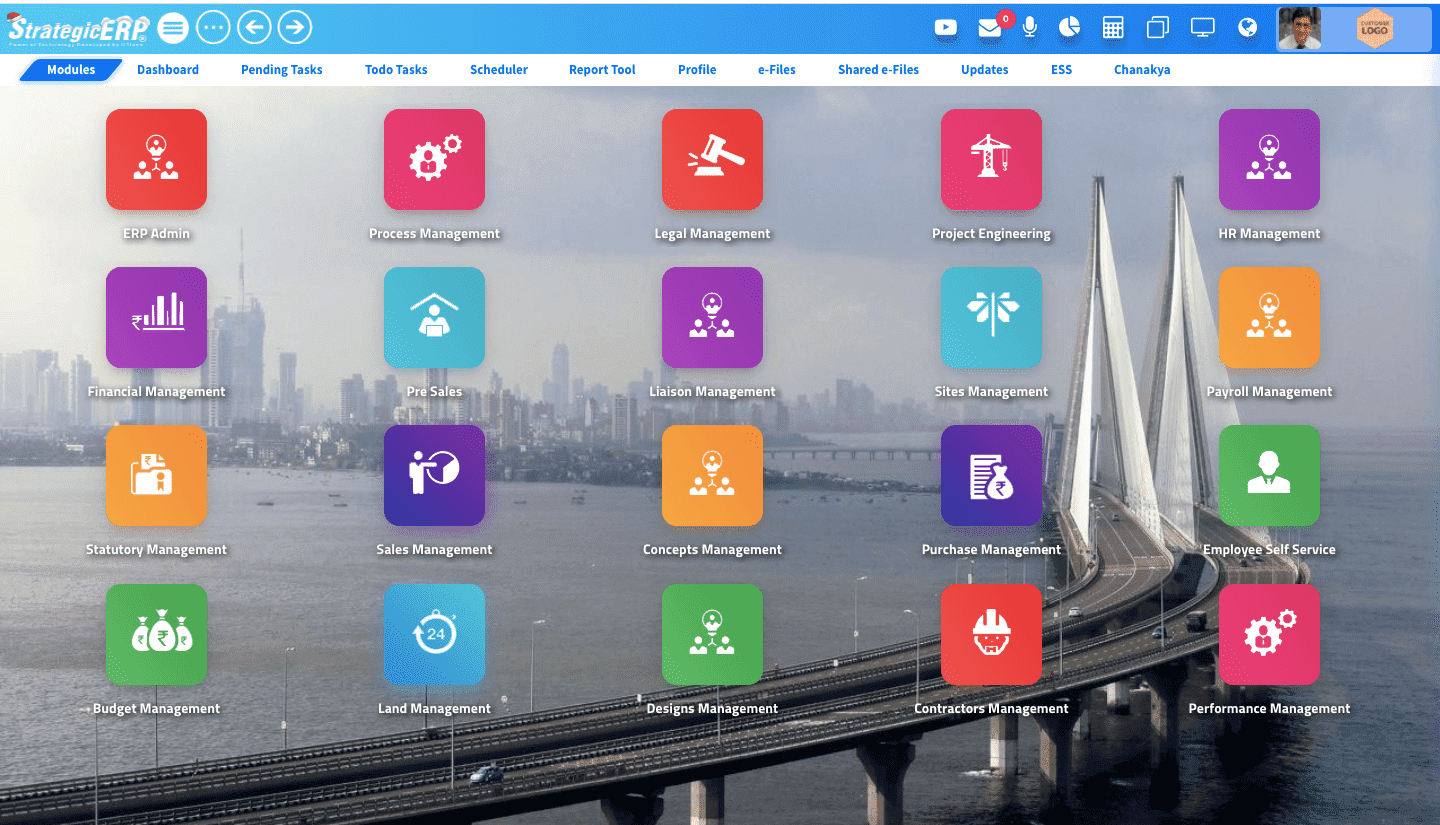 E-File Management
Did you know ...
Employees waste up to 40% of their productive time looking for physical documents.
About 20% of print jobs are wasted.
40 % of the paper in offices usually end up in the trash at the end of the business day.
.... Avoid all this wastage. Achieve efficiency with our E-File Management that transfers your entire documentation system to an electronic environment.
Save trees, save time, save effort, save space and save money!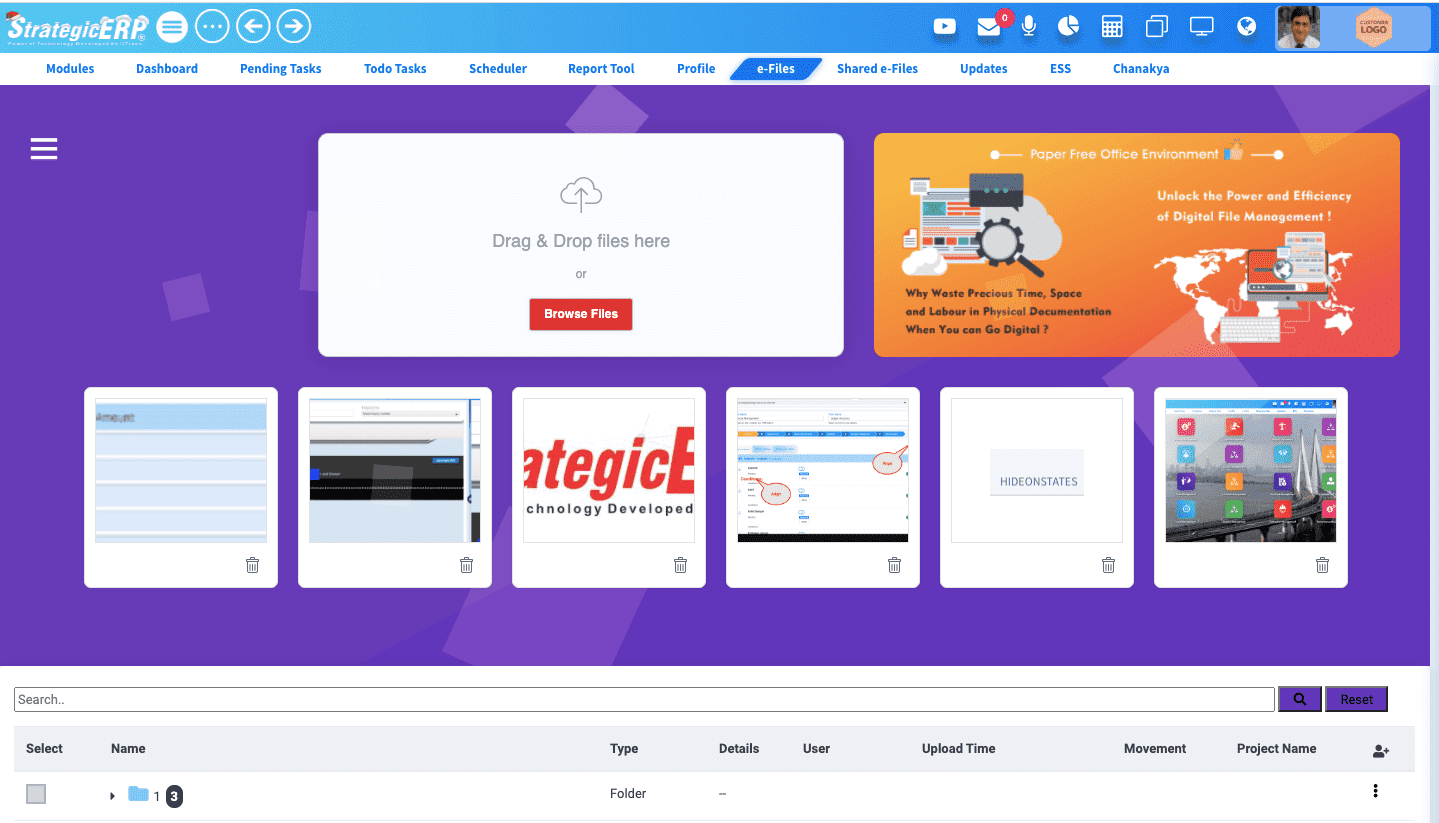 To-Do Management
Harness the power of technology and employ business process automation to ensure that tasks are always completed on time. Manage work allocation and work load with detailed task allocation provisions.
.... Organize your tasks quickly and easily. Track progress and boost productivity with collaborative tools. Use our Kanban boards to work on tasks as a team, or prioritize your daily work with simple task lists.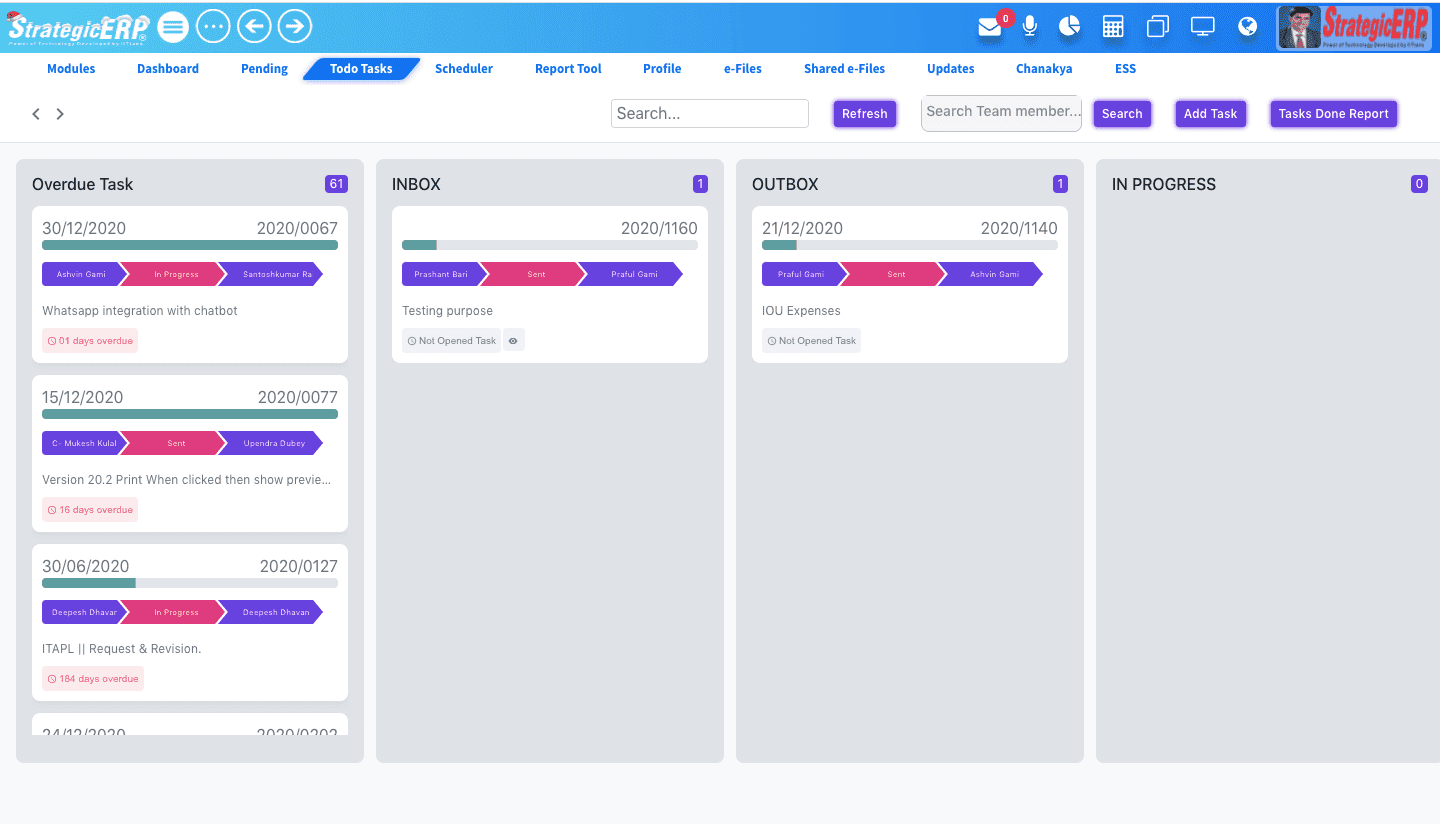 Interactive Dashboard
What is the benefit of data if it cannot draw business value?
Our solution converts data to valuable insights.
Our customer-oriented design and development offer customisation that will give you exactly what you need from the solution.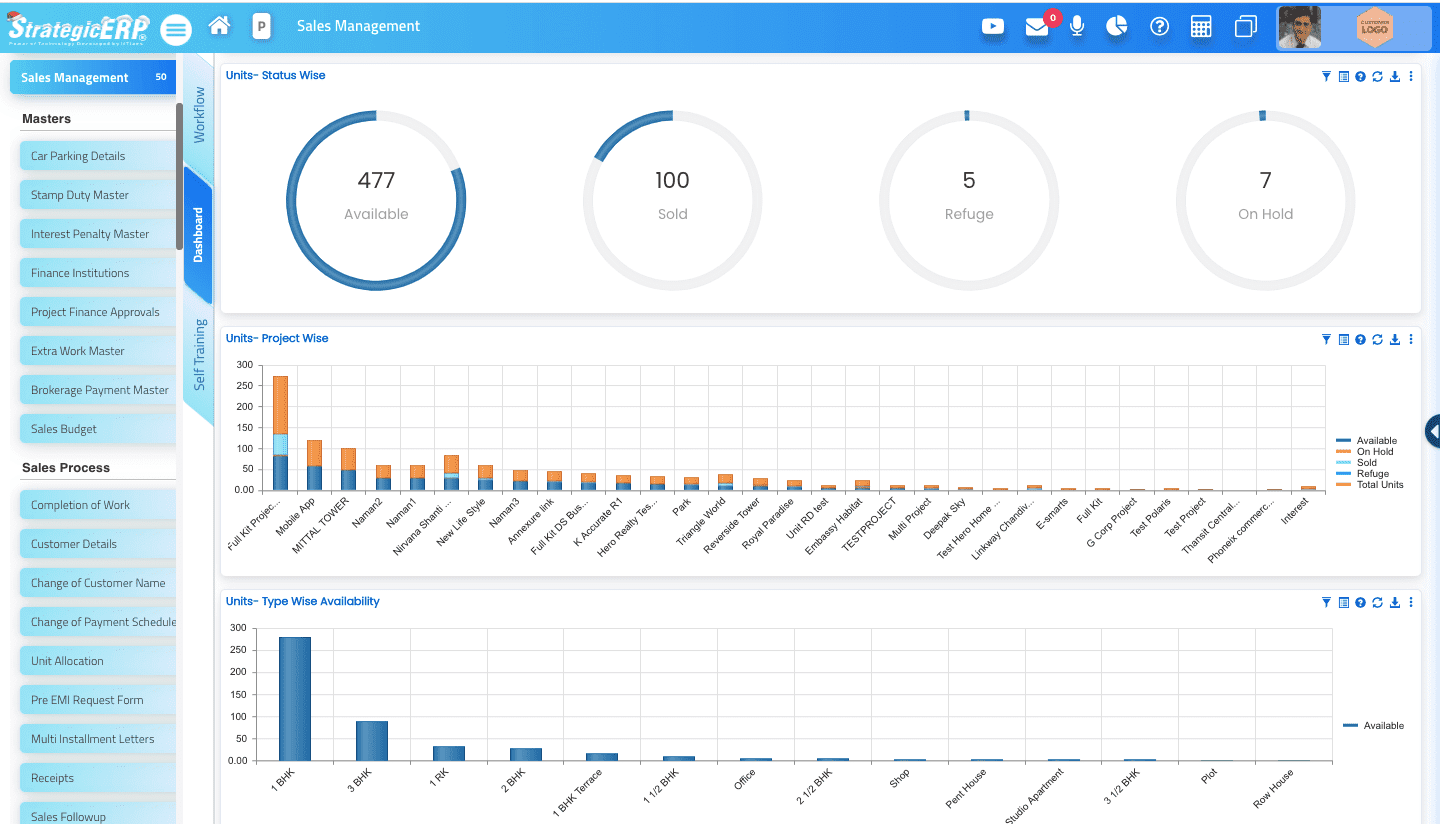 Here's a sneak peek!
Take a look at this short demonstration video that will give you an idea of the wonderful features that our product offers. From voice recognition to AI-powered chatbots, look at all the functionalities and features that the Real Estate SME product offers.
Download Real Estate CRM SME's Product
PPT