CXOToday Magazine Interview
Mr. Praful Gami, Director, StrategicERP
About Us
CXOToday Magazine, Praful Gami article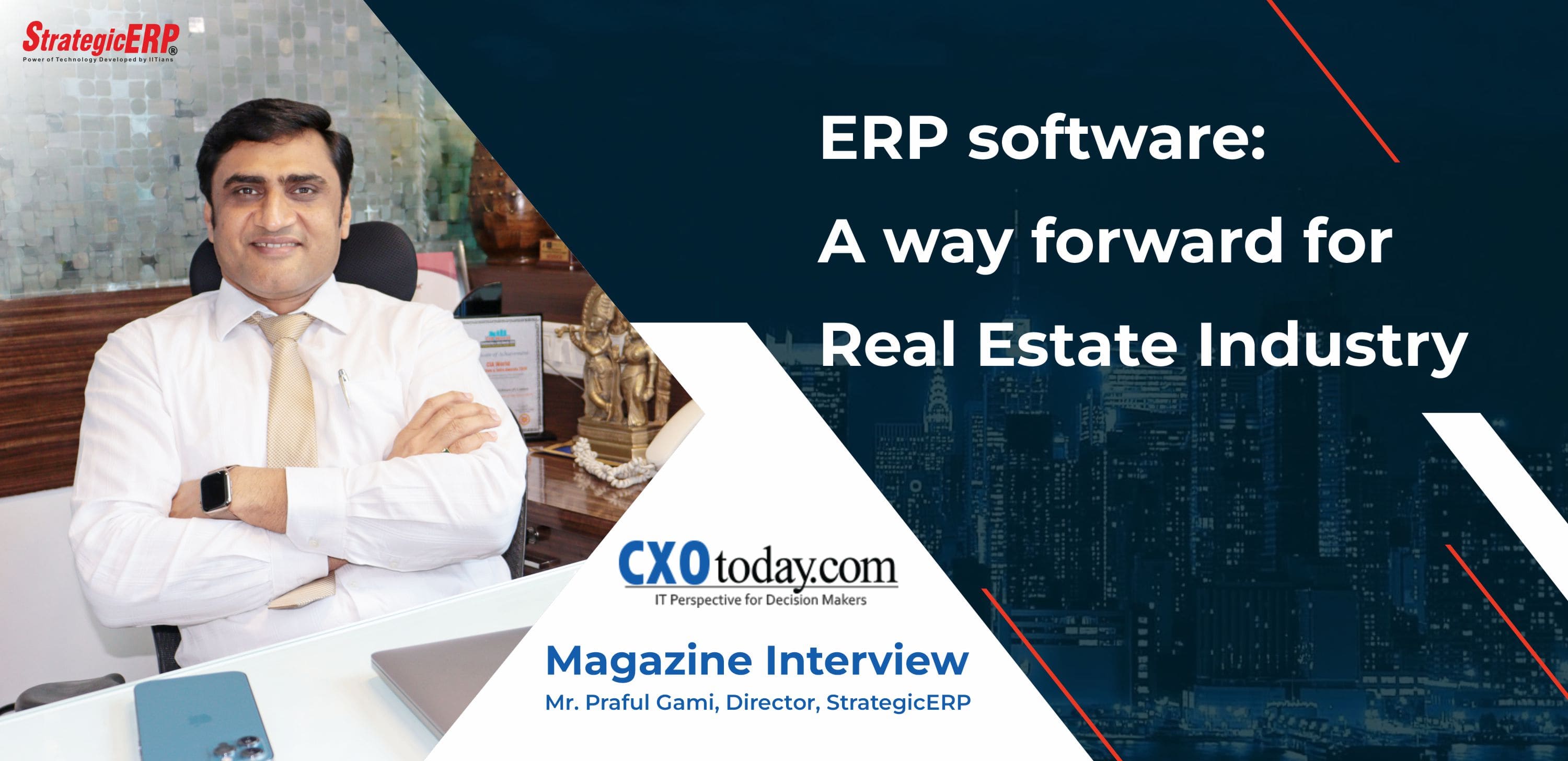 Praful Gami, Director, StrategicERP Interviewed by CXOToday Magazine
Praful Gami, Director, StrategicERP shares his expert opinion on the role of ERP software in the future of real estate. His views were covered by the CXOToday magazine in July 2022.
CXOToday is published for key business decision makers that provides insights about the latest IT solutions and technology. It is a strong community of C-suite leaders who derive resourceful information to evaluate and invest in business technology.
Praful Gami is the director of StrategicERP, a business automation solutions expert that has led the organization for 16 years and delivered ERP software to more than 700 customers.
ERP technology- Growth Enabler and Survival Kit for Organizations
Praful Gami believes Real Estate Software will continue empowering the real estate industry. Technology is the foundation that empowers organizations to transform into scalable and adaptive businesses. Real estate C-suite management have learned of the transformative power of Real Estate ERP and how it can help tide over post-pandemic disruptions.
The interview then delves into Praful Gami's journey at StrategicERP, the technology solutions it offers and the current technology trends. The director talks about the innovators and developers at his organization and how they develop customized industry-specific software to add more value and provide unique ERP systems.
Real Estate C-suite management should focus on the following technologies:
AI & robotics
Cloud ERP solutions
VR & AR technology
Robotic Process Automation
Mr. Gami says they are currently penetrating the ceramic manufacturing industry successfully and are expanding to develop and deliver custom ceramic ERP solutions.
Read the entire for more insights.