Guest Contributor for CXO Outlook Magazine
Mr. Ashvin Gami, Managing Director, StrategicERP
About Us
CXO Outlook Magazine, Ashvin Gami article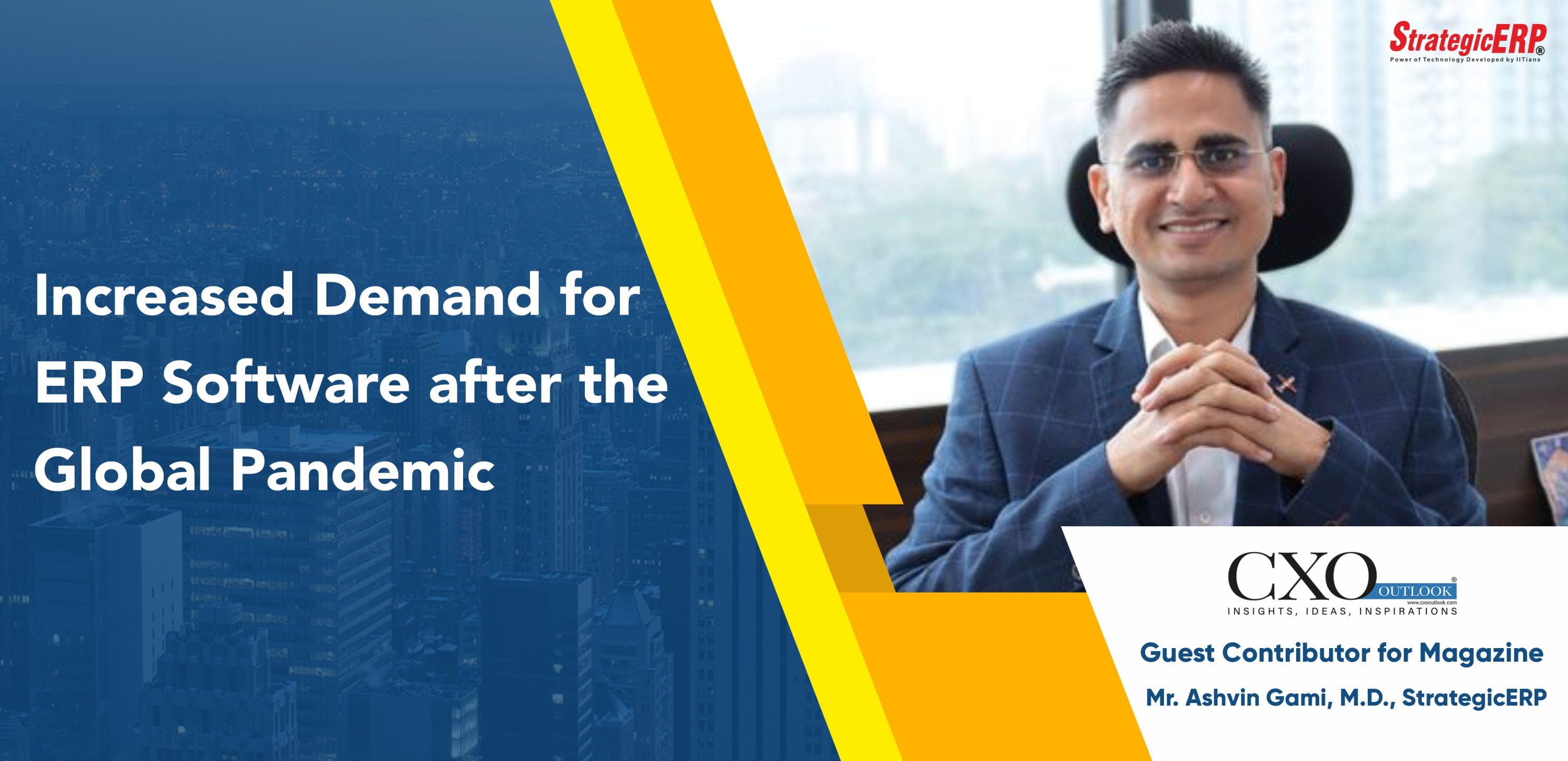 Ashvin Gami, Managing Director, StrategicERP Writes for CXO Outlook Magazine
Ashvin Gami, Founder & Managing Director, StrategicERP provides insight on the demand for ERP technology in a post-pandemic world. His article was published by the CXO Outlook magazine in 26 August 2022.
CXO Outlook is a subscription-based publication for the C-suite business leaders. It publishes insightful stories and articles relevant for the top management of organizations. It has featured many prominent business leaders and their views on current industry trends.
Ashvin Gami is an IIT alumni and the founder of StrategicERP, an organization that develops and delivers business automation solutions to real estate, construction, infrastructure, ceramic, government, power and energy sectors.
ERP Technology in a Post-Pandemic World
In the article published online, Ashvin Gami speaks about how the pandemic of COVID-19 affected the global industrial sector, while exposing its inconsistencies and limitations and why the ERP market globally is projected to grow at a good rate for the next 7 years.
Mr. Gami believes ERP software to be a foundational technology that provides resiliency to businesses. An integrated system for new-age technology cannot be ignored as it empowers business leaders to make insightful decisions and result-oriented strategies.
ERP Software can Tackle COVID-19 Disruptions
The pandemic has changed the way businesses run, all over the world. To tackle industry challenges and the ones that come with the new ways of working, ERP technology is the only solution a business needs. It facilitates:
Remote Access
Automated Reporting
Digital Data Exchange
Real-Time Work Floor Control
ERP Software for Construction Industry
Builders and contractors are increasingly adopting ERP software to streamline project engineering, site activities, contracting, purchase, finance, inventory and more. To prevent project delays and reduce downtime, construction businesses implement cloud-based process automation solutions that help optimize all processes. ERP for constructionindustry brings about an increase in productivity, efficiency and revenue.
Read the entire article on Post-Pandemic ERP Demand by Ashvin Gami.